The tech boom has had an undeniable impact on Silicon Valley real estate trends. As technology companies have grown and become more influential, many cities in the Bay Area have seen a surge in housing prices.
This is due to the influx of new residents, as well as a growing demand for office spaces to accommodate these businesses. The areas economy is becoming increasingly reliant on tech-based services, resulting in real estate prices continuing to grow exponentially.
With this growth comes both opportunities and challenges. New developments are popping up all over the region while existing homes face competition from corporate campuses and other large projects.
Despite these changes, Silicon Valley remains one of the most desirable places to live and work in America today – offering great cultural diversity and economic opportunity that continues to attract people from around the world.
1. Rising Property Values: The Tech Booms Effect on Silicon Valley Real Estate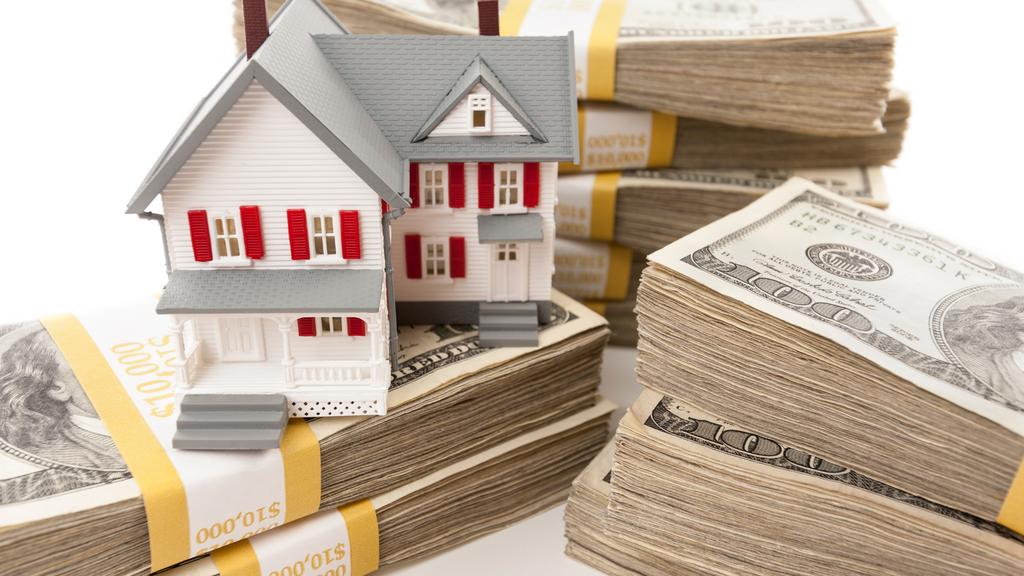 The tech boom has had a significant impact on Silicon Valley real estate. Property values have skyrocketed in the past decade, and its no secret that technological advances are at least partially responsible for this trend. Homeowners, landlords and investors alike have reaped huge rewards from the region's increasingly valuable assets – but what exactly is driving these rising prices? One factor behind property value increases has been demand driven by an influx of tech workers to the area.
As technology companies expand, they bring with them a need for housing and office space that often outstrips existing supply. This competition between buyers inevitably drives up costs across the board for both residential and commercial properties.
In addition, many tech-savvy individuals looking to invest in lucrative real estate opportunities have further pushed property values ever higher as they seek to capitalize on Silicon Valley's booming economy. Compounding these effects is the fact that many of those working in Silicon Valley can afford far more expensive homes than their counterparts elsewhere around California or even throughout America as a whole – meaning theres significantly more money chasing after a limited number of properties available in such an attractive location.
Ultimately then, it appears clear that we can expect continuing rises in local property values due to ongoing investment from within and without Silicon Valley itself – making investing here look like an increasingly smart decision over time!
2. Tech Companies Fueling a Housing Crisis in Silicon Valley
The tech boom of Silicon Valley has caused a surge in the price of real estate. As demand for housing rises, many tech companies are contributing to the issue by purchasing large pieces of property and converting them into office space. This practice has put an immense strain on local residents, who face skyrocketing rent prices and gentrification as a result.
The trend is so acute that some cities have instituted new legislation designed to protect their citizens from rising costs associated with living in Silicon Valley due to these business practices. However, there is still much work need done to ensure that the effects of this tech boom can be mitigated.
3. Unprecedented Demand for Luxury Homes in Silicon Valley
The Silicon Valley real estate market is booming as tech companies are driving unprecedented demand for luxury homes. With the influx of high-paying jobs in the area, local home prices have surged to record levels and many tech workers are securing multi-million dollar mansions.
Luxury properties with cutting-edge amenities such as Tesla charging stations, wine cellars, and spa rooms have become sought after items among tech professionals seeking to live near their work offices. The competition for these pricey homes has made them difficult to acquire with most buyers having to compete fiercely against each other in multiple bid scenarios just to secure a property deal.
Even so, those lucky enough to get their hands on one of these coveted dwellings can expect their investment value to rise exponentially over time due solely on its hyperlocation within Silicon Valleys ever growing hub of technology innovation and development.
Conclusion
The tech boom has significantly impacted the real estate market in Silicon Valley, making it a hot spot for both buyers and sellers. Home values have increased dramatically over the past few years, as have rental prices.
This trend is likely to continue due to the influx of investment into this area from tech companies. If you are looking for an opportunity to buy or sell real estate in this area, contact Gordon Buys Homes at https://gordonbuyshomes.com/we-buy-houses-california/ who can provide you with professional advice tailored specifically to your needs and goals. The market in Silicon Valley is dynamic and ever changing; but with help from experts like Gordon Buys Homes, you can stay one step ahead of the competition and make sure that your property investments are profitable ones!