For couples who want to express their love for one another uniquely, engagement rings are no longer the only option. Non-traditional couples now have access to a wide variety of alternatives that are creative, meaningful, and stylish.
From modern jewelry pieces to custom keepsakes, these engagement ring alternatives offer an exciting way for couples to symbolize their commitment without ever having the same design twice!
Creative and Meaningful Symbols of Commitment
For the non-traditional couple, there are plenty of creative and meaningful symbols of commitment that can honor their relationship. From a customized piece of jewelry to a unique artwork, couples have many options for expressing their bond.
One option could be to commission a local artist to create an original painting or sculpture that captures the essence of their love. Alternatively, couples might choose specialized engravings on items such as rings, watches, or necklaces with words or images symbolic of them as partners.
For something extra special, personalizing an object like this can add even greater significance: if they both share a passion for music, perhaps having lyrics engraved onto two rings would make it even more meaningful. There\'s also the possibility of creating matching tattoos inked by a trusted professional; after all, what better way is there to truly express your devotion? Whatever route they take – getting creative and finding something significant will ensure that any symbol chosen will remain treasured forever.
Jewelry Pieces Beyond the Traditional Diamond Ring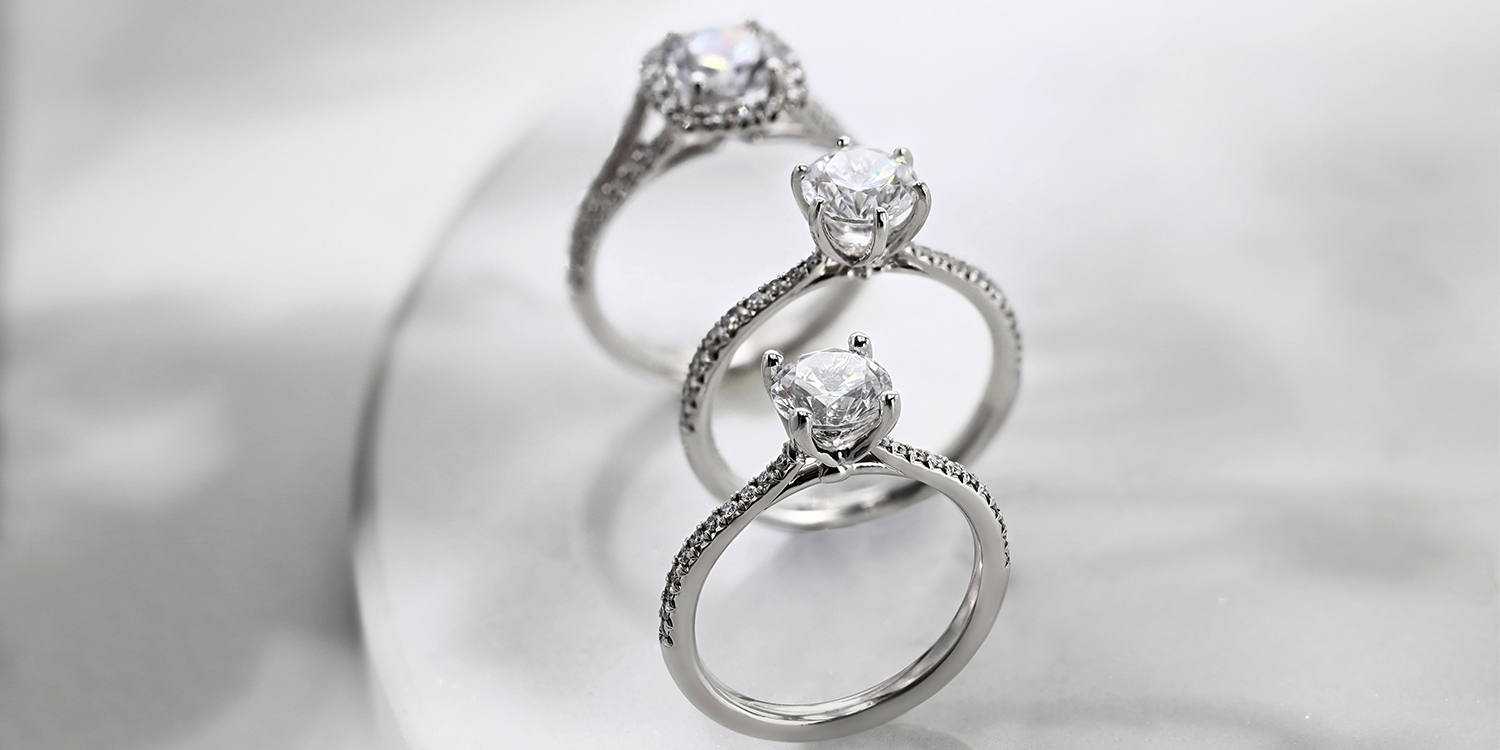 For the non-traditional couple who are looking for alternatives to a traditional diamond engagement ring, there are plenty of jewelry pieces that can reflect their unique style. From gemstone rings and intricate designs to vintage-inspired styles, these options offer something distinct from the classic solitaire.
Gemstones have been used in jewelry since ancient times and make a beautiful alternative when seeking out a stand-out piece. Colored stones like sapphires, rubies, or emeralds all evoke different feelings in people and can be combined with diamonds for added sparkle.
A two-tone design featuring both gold and silver is another popular option that brings together two metal colors into one cohesive look. Vintage lovers will appreciate heirloom-inspired designs reminiscent of old Hollywood glamour or Victorian influences which often feature elaborate settings full of detailed craftsmanship such as filigree work or milgrain accents. These details create an eye-catching aesthetic with an antique feel perfect for couples who want something extra special but not overly flashy.
For those hoping to add some symbolism to their choice, Claddagh rings combine Irish heritage with romantic meaning as they feature hands embracing a heart topped by a crown symbolizing friendship, loyalty, and love respectively. The infinity band has also become increasingly popular among engaged couples due to its never-ending loop representing eternity and everlasting commitment between partners.
No matter what type of jewelry you choose, it should always match your tastes as well as represent your style while still being meaningful to you both – which is ultimately what makes it so special!
Unconventional Engagement Gifts for Non-Traditional Couples
For the non-traditional couple, there are plenty of unique and creative engagement gifts that can be given to commemorate their love. From personalized artwork to jewelry with special meaning to them, couples have a lot more options than just an engagement ring when it comes to expressing their commitment.
Here are some unconventional but fun gift ideas for those who want something different: Customized Artwork – Have a painting made of your favorite place or an important moment in your relationship together. A custom piece of art is much more meaningful than any store-bought item and will be treasured for years to come.
Engraving Service – Get a special phrase engraved into something they can carry with them every day like keychains, watches, or even rings if they prefer not having one on their finger! This makes a perfect keepsake and reminder of the bond you both share. Personalized Photo Album – Collect photos from each stage in your relationship together and compile them into a photo album or scrapbook that you can look through any time you need to remember why you fell in love in the first place! Memory Box – Create a memory box full of little trinkets, notes, souvenirs from places you\'ve visited together, etc.
Fill it up over time as things arise throughout your relationship making it truly special and personalized for only the two of you!
Customized Metal Bands to Celebrate Your Bond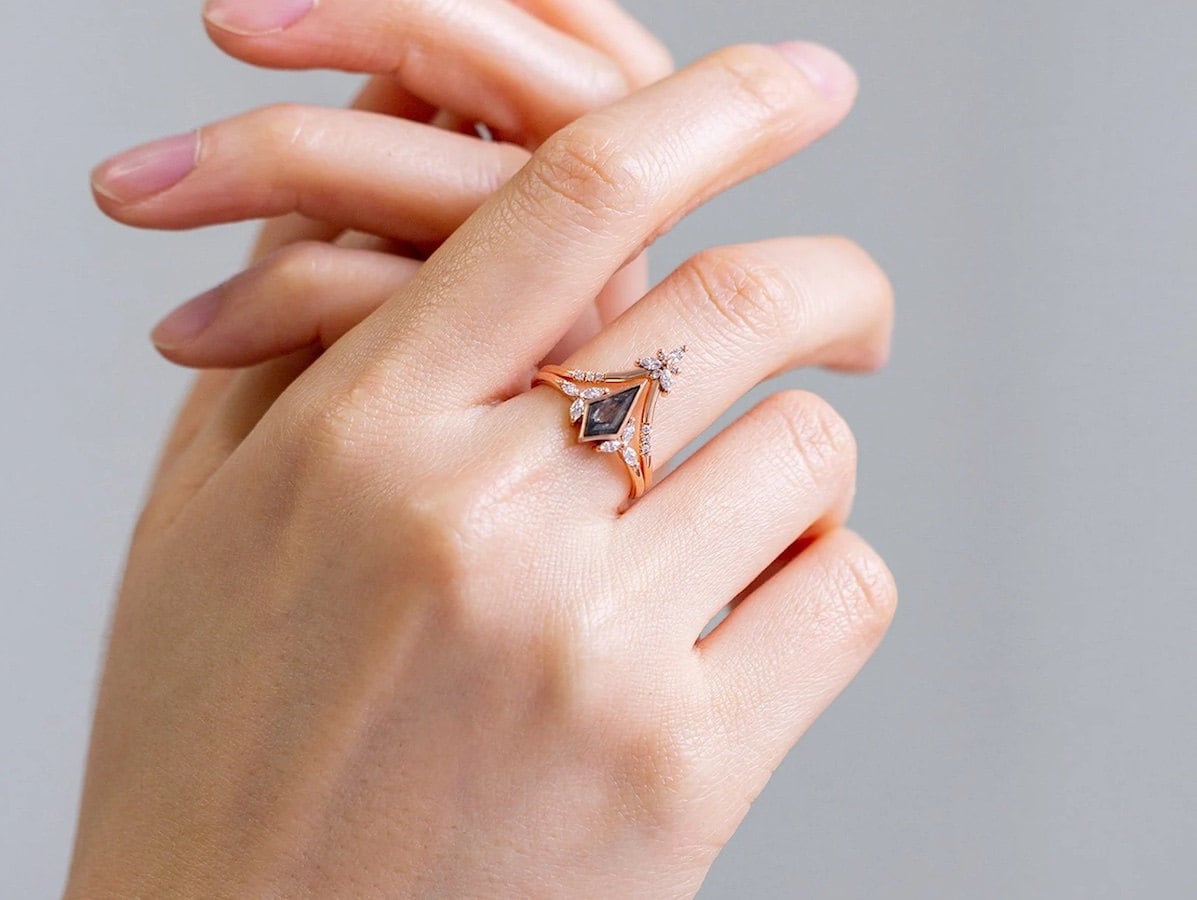 For the non-traditional couple, customizing a metal band to celebrate their bond is an excellent engagement ring alternative. These bands come in a variety of metals, which can be etched or engraved with special messages and symbols that are meaningful to the couple.
From silver and gold to titanium, couples have many choices when it comes to selecting the right band for them. Additionally, they may choose from plain styles or decorative patterns such as braided designs or Celtic knots. The possibilities are endless! With a customized metal band, couples can create an artistic statement about their relationship that will last for years to come – truly making this one of the most unique engagement ring alternatives available today!
Conclusion
Engagement rings are a traditional symbol of commitment and love, but for non-traditional couples, they may not fit into their lifestyle. Fortunately, there are plenty of alternatives that can provide just as much meaning and magic to your special day.
From unique bands to personalized jewelry pieces, there is something out there for everyone. Whether you opt for a sparkly new engagement ring or an alternative option that speaks more directly to your relationship story, it\'s important to make sure it reflects both your partner\'s values and personalities – after all, it should be just as special as the occasion itself!