Are you ready to get the inside scoop on how professional Counter-Strike players adjust their settings? From understanding what each setting does, to how it can be tweaked to give an edge in a game – this article dives deep into the world of Counter-Strike 2 settings. Well, explore how pro players tap into these configurations and learn why they make certain choices over others.
Get ready for an insider's look at one of the most iconic competitive shooters around!
Optimizing Your In-Game Settings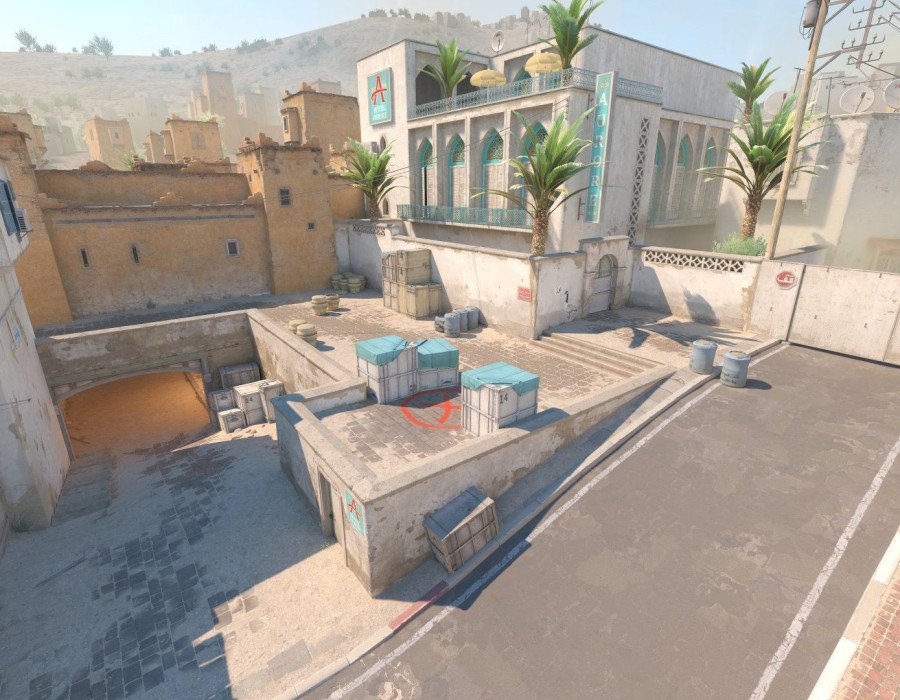 Optimizing your in-game settings is essential for becoming a successful Counter-Strike 2 player. Every pro player has a unique setup, but there are some key principles that they all share when it comes to creating the perfect playing experience.
Knowing which options and features to tweak can be overwhelming at first glance, so let's go through the basics of what makes up a good setup. Start by adjusting your graphics setting according to the capabilities of your computer system: this will ensure that you get an optimal frame rate while still enjoying beautiful visuals as you play.
If possible, make sure that vertical synchronization (VSync) is turned off; this means better performance at higher framerates which helps with aiming and reaction times. Next, consider changing various mouse settings including sensitivity levels and acceleration levels depending on personal preference or game type; these will greatly influence how quickly you can target opponents and react to situations onscreen.
Finally, don't forget about audio! A good headset can make all the difference when it comes to hearing enemy footsteps before they see you – so take some time tweaking audio settings like volume control or surround sound until you find something that works for you. With careful experimentation combined with these tips in mind, any CS2 fan should have no trouble finding their ideal configuration for playing like a pro!
Adjusting Mouse and Keyboard Sensitivity
When it comes to Counter-Strike 2, adjusting mouse and keyboard sensitivity can be the difference between winning and losing. As a pro player, you want to ensure your settings are optimized for peak performance to get the most out of every game.
When changing mouse and keyboard sensitivities, you'll need to consider how fast each movement will feel as well as the accuracy of small movements. With too much sensitivity your aim may be erratic while with not enough it could be slow and sluggish.
You'll also need to adjust different settings depending on whether youre playing with a low-resolution or high-resolution monitor. Finding optimal settings requires careful adjustment and experimentation until you find what's right for your setup.
Ultimately, by making sure that both mouse and keyboard sensitivities are adjusted correctly, your gaming experience should improve significantly over time!
Mastering Weapon Recoil Patterns
Mastering weapon recoil patterns in Counter-Strike 2 is a skill that requires dedication and practice. To become a pro player, you must have an understanding of the game's physics and how they affect your gun accuracy.
Knowing when to pull the trigger and where to aim can be tricky, particularly when dealing with powerful weapons like snipers or machine guns. You need to learn how to control the recoil from each weapon so that you can hit targets accurately every time.
This means understanding the different types of recoil patterns – horizontal, vertical, diagonal – as well as learning which type works best for each situation. With patience and practice, mastering these techniques will take your gaming skills to new heights!
Achieving Optimal Performance with Graphics Settings
Counter-Strike 2 is a beloved first-person shooter game with millions of players worldwide. Although the game has been around for years, there are still plenty of tricks and strategies that can be used to get an edge on the competition.
One key element in achieving optimal performance is finding the best settings for your graphics. To do this, it's important to understand what each setting does and how it affects gameplay.
The most basic graphics setting in Counter-Strike 2 is resolution. This refers to how much detail you can see onscreen at any given time; higher resolutions generally create sharper images but require more processing power from your computer or console system.
The next step up from resolution is anti-aliasing, which smooths out jagged edges in textures and makes them look more realistic; however, using too much anti-aliasing can reduce frames per second (FPS) significantly so gamers should be careful when adjusting this setting. After that comes texture filtering – high-quality textures need good filtering or they will appear blurry – followed by ambient occlusion which adds depth to shadows as well as lighting effects such as bloom and HDR (high dynamic range).
Finally, post-processing allows gamers to tweak certain aspects of their visual experience like motion blur and lens flare for enhanced realism or a stylized effect. Different combinations of these settings will yield different results depending on individual hardware configurations so experimentation is key to finding a balance between performance and quality that works best for you.
With some knowledge about what each option does plus some trial and error testing along the way, every CS2 player should be able to find an ideal setup that gives them an advantage over opponents while maintaining smooth playability without sacrificing image quality!
Conclusion
This article provided insight into the settings for Counter-Strike 2 and how to optimize them for a pro-player setup. We discussed mouse sensitivity, crosshair settings, graphics options, HUD configurations, and more.
It is important to remember that each player has their preferences when it comes to these types of game settings so make sure you experiment with different setups until you find what works best for you. As an example of someone who achieved success through a specific setup, we looked at m0nesy cs2 config which emphasizes responsiveness and accuracy as cornerstones in its design philosophy. With the right combination of settings, any aspiring CS2 player can have an optimal playing experience while competing at the highest level possible.