We live in the age of space exploration and high-end technology. This doesn't mean that good old hard work should or needs to be replaced. All over the world people are still trying to live their lives without using too much tech and in the manner the way their ancestors lived. Even if you're not trying to turn your back on advancements and come close to nature, sooner or later your household might need a shed. It can be a massive one for your tractors and machines for agriculture, or it can be a simple one for tools. When you set your eyes on having one, building it the right way is a must.
So, where does one start building a shed? That's a fair question, and we will bring you closer to that answer. If you want to do it properly, fast, and by using the right materials, you'll decide to make a wooden shed. This is how our ancestors did it and there's no better way to do it today than to build a wooden shed from scratch. But, not every piece of wood is suitable to build a good one.
It all depends on where you live, and what's available. Of course, it also comes down to what sort of wood is going to be more cost-effective. Many factors create a good shed wood. But, before you even set your eyes on the person who's going to build the project. If you want a DIY task, that's fine, and many people take on this task on their own. But, if you're more for a professional approach and to have people who know what they do on your premises you can find them here. Whatever you decide, knowing what is the best wood to use for a shed is a job half done. So, without further ado let's start talking about what material you need for a proper shed building.
Framing Lumber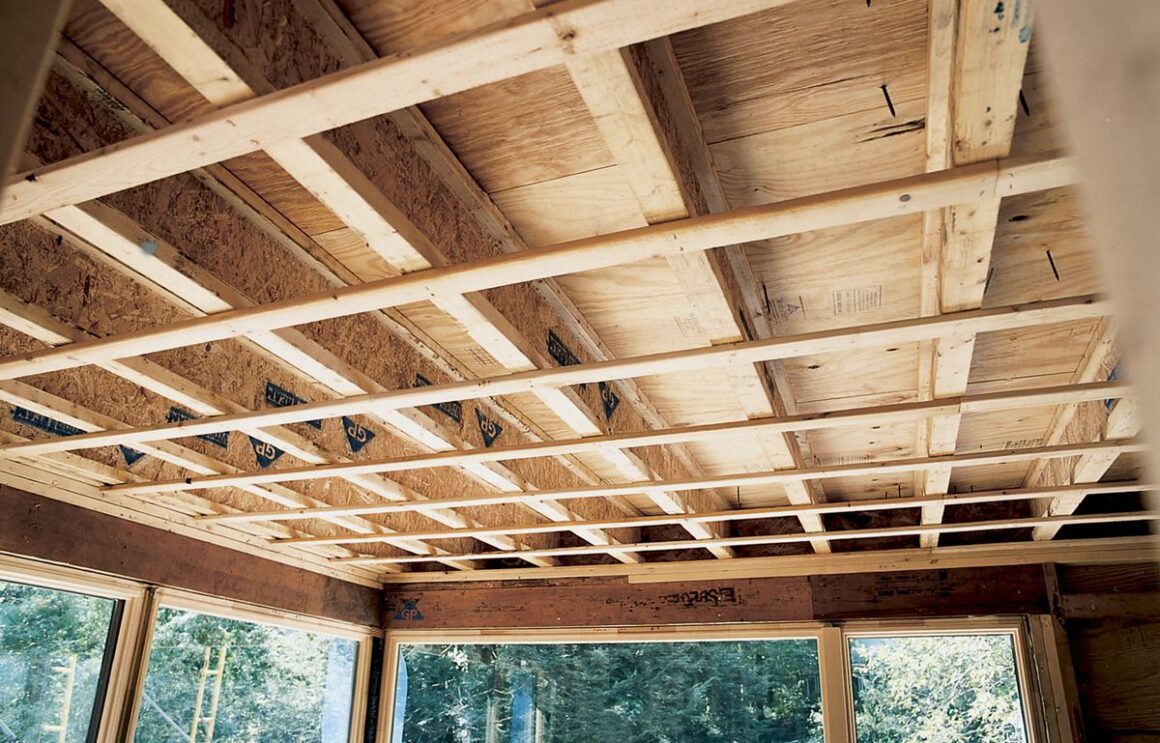 Do you remember the 1988 hit Who Framed Roger Rabbit? That's not the type of framing we're talking about here. Instead, think deeper. You know that every wooden construction has some sort of roof frame, right? It's usually done with framing lumber. If you opt for this material for the entire shed, or at least as you should, for the roof part, you'll recognize it by being fir or spruce 1-1/2 inches thick. When building a shed you'll usually be faced with this selection. It's a good thing, so don't worry, as we're talking about the traditional 2×4 measurements that are ideal for covering most outdoor objects. If you're building a standard-sized shed, you'll notice that the framing lumber can be used both for the roof and for the walls of your shed. Given its versatility, it's no wonder we listed it as our first choice for ideal wood for building yourself a proper shed.
Pressure-Treated Lumber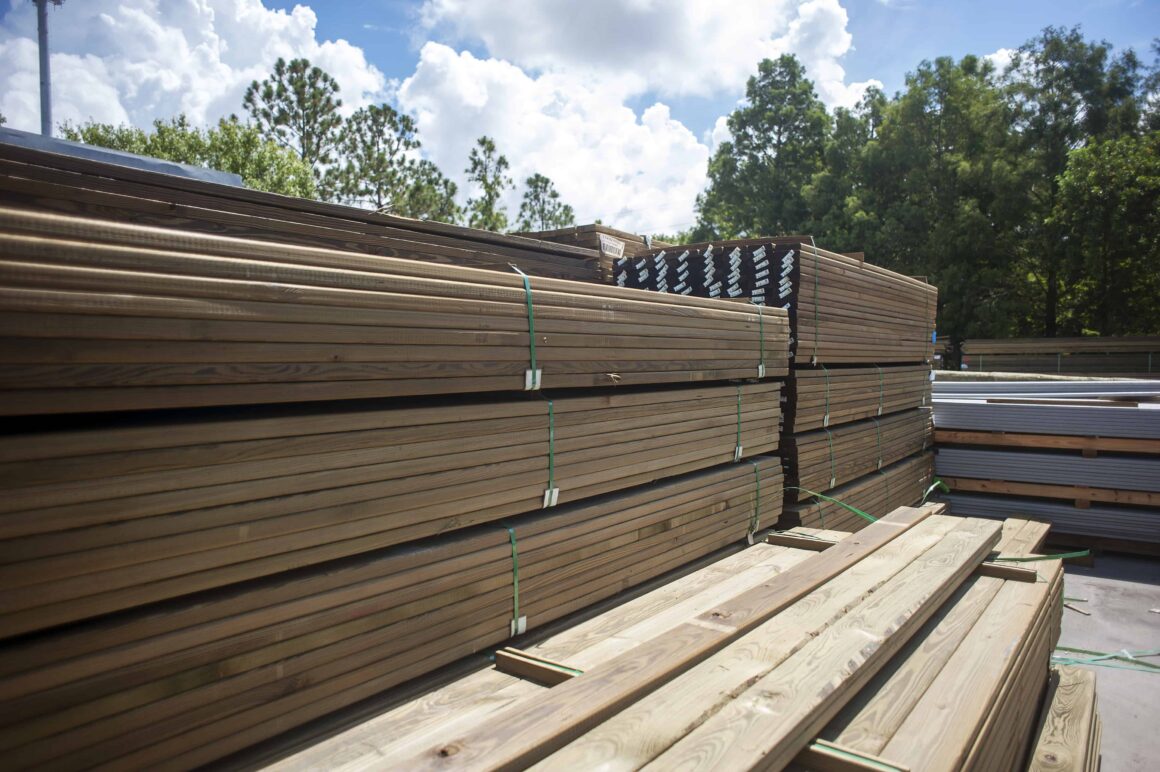 In many ways, a pressure-treated lumber is similar to the example we have given above. The big difference is that it was factory treated to give it some cool properties. In the majority of cases, this is done to give it extra durability and to prevent rotting. If you're building your shed directly onto the soil with little to no groundwork it's best to use this material. Depending on what you need or prefer there are a few choices when it comes to pressure-treated lumber. If your goal is to prevent, or stove off rotting you'll pick the mildly treated version. If the contact with the soil is minimal or there isn't any this wood can last forever. But, if it's set directly into the ground you'll need to select the most durable type. To secure the long usage and to practically guarantee that there will be no rotting you always need to go for the most durable type. It's better to be safe than sorry.
Oriented Strand Board
When we say oriented strand board, you probably think we are talking about some material from the future. But, when you hear OSB, it rings a bell, doesn't it? These boards are plywood-like material, which is specifically engineered for building purposes. It is a combination of various wooden materials put together by many adhesive materials, pressure, and heat. This is what gives them their purpose, and durability, which you will find easy to like. Many people see it as a great alternative to plywood, due to its affordability and availability. They come in many sizes and thickness levels which makes them ideal materials for any type of shed. Furthermore, once you get your hands on OSB you'll see that they're much stronger than plywood. On the downside, it is quite allergic to moisture, and it is known as a material that's easy to swell and rot. So, if you're living in a rainy area, it's better to use some other material or to properly insulate this one.
Exterior-Grade Plywood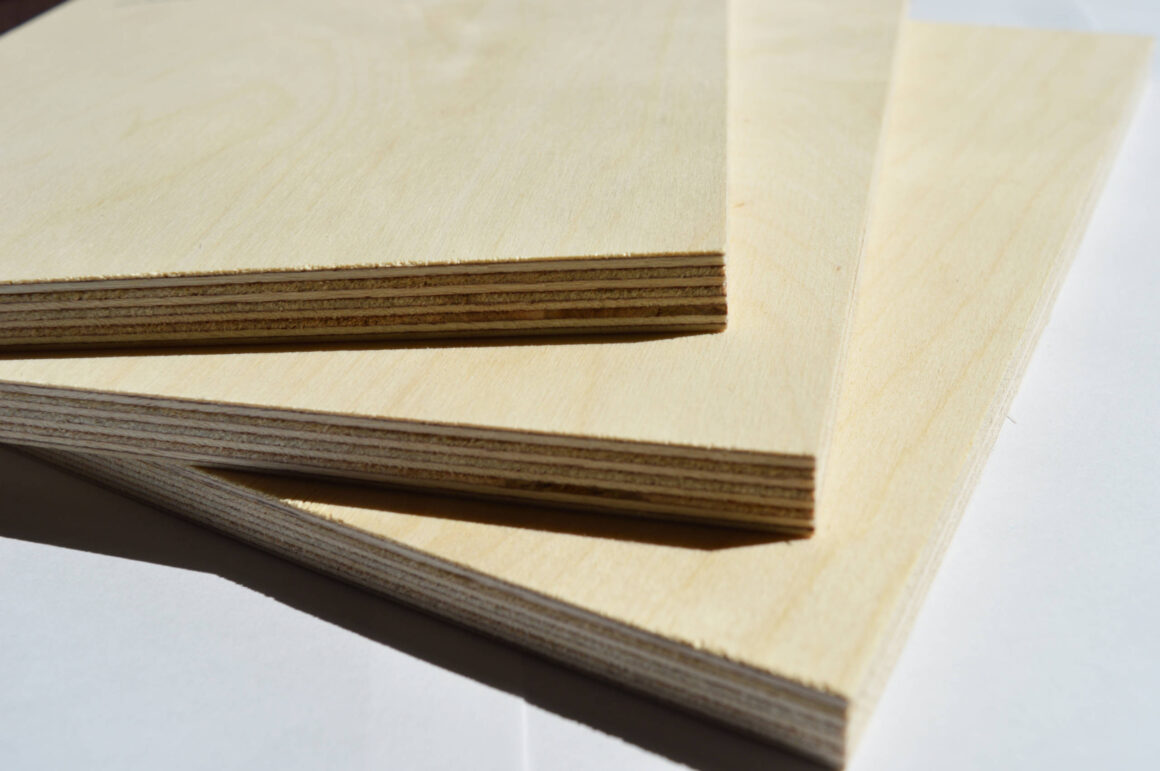 If you get your hands on the right type of plywood it can easily outduel the OSB. Some builders see it as a stronger material, but most of all as one more resistant to weather conditions. It is a material that is made by gluing together pieces of wood in many layers. Most people use it for smaller wooden projects, but it is also a fine solution for making a shed, or at least some parts of it. Doing finishing touches with plywood is ideal if you're looking to have not only a useful but aesthetically pleasing shed. If you're using it on the inside, it's great and flawless. On the outside, it needs some work. While the glue used for creating layers is water resistant the wooden parts are still resistant to moisture and that's something you need to take care of. But, if you want to make the best use of it, you'll use it for your shed floor, and no mistake will be made.
Conclusion
As you can see there are many good wood choices for the right kind of shed. All that's left is to pick the right one. Also, you can make any combination you like. That's the best part.